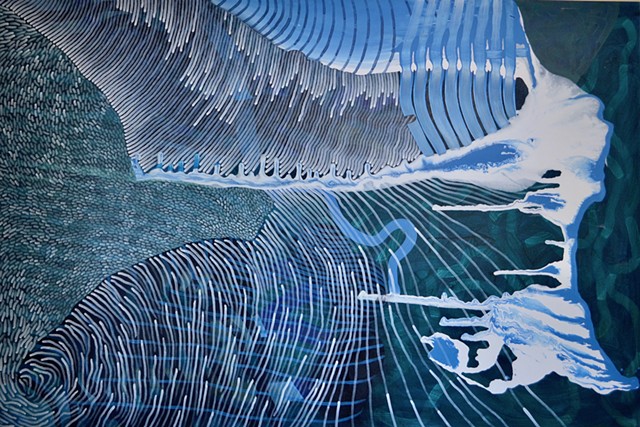 Sibley Barlow explores ideas surrounding time, identity, labor, and repetition particularly as they relate to the body, as well as intersections between civilizations and the natural environment. Her work privileges process and seeks to consolidate performance with the object. He works across mediums and crafts, grouping work as widely varied individual projects. She works primarily in painting, drawing, performance, and installation. Sibley was born in Atlanta, Georgia and received her BFA from Ball State University. He currently lives and works in Mamaroneck, New York and enjoys writing about herself in third person.
Recent News
Current show:
"Did you too see it, drifting, all night, on the black river?"
@ Ely Center for Contemporary Art, New Haven CT
More details at: https://www.icecreamsocialart.com/ics-ecoca
Feature in Out & About Magazine: https://outandaboutnashville.com/lgbtq-artist-sibley-barlow-featured-in-new-oz-exhibit/
FUNDRAISING FOR NATIVE AMERICAN FOOD SOVEREIGNTY ALLIANCE:
Donate 50$ or more to NAFSA and receive a piece of your choosing.
1. Available works are under the Store page
-
2. Purchase chosen artwork (1$ for reservation)
-
3. Donate $50+ to NAFSA at
https://nativefoodalliance.org/get-involved/
-
4. Email me your donation receipt (sibleybarlow@gmail.com)
-
5. Artwork will be mailed to you!
-
-
(email me for sliding scale options)